With the 2013 BSF Convention right around the corner we scheduled the May meeting with a topic everyone loves  "The Art of Display" . The meeting will start off with a Power Point program on the art of display which will cover everything from formal and informal display, stands, accent plants, scrolls and so much more. The program is geared to help those of you who plan on exhibiting at the convention along with the Joy of Bonsai. This program is an in-depth look at why and how each item should be handled and the reasons we present bonsai in this manner. The topics covered will help each member understand the art of display. Display is a fascinating part of bonsai, a topic we can always expand our knowledge in.
Each member is asked to set up a display of their own which will be critiqued after the program. Anyone who  need assistance with their display will receive help. We ask that you bring several choices for each tree the reason behind this is to help pick the correct stand, accents and items for their display. If you bring several stands and accent plants we can combine the best picks for each display.
Each member should bring a tree that is exhibit ready. This means no weeds, clean trunks and wired properly. The stands should be clean and ready to be presented in a display. The member should bring several accents plants to pick from as well as scrolls and any other items they feel should be part of their display.
This program is going to be a hands on meeting with a workshop afterwards. Bring a note book and pen so each member can take notes. This topic is complicated and you don't want to forget the presentation by the time next years Joy of Bonsai comes around. Each member will have a four to six foot section to work with for their display.
I look forward to the evening and I hope you enjoy the program I have planned for you!
Louise Leister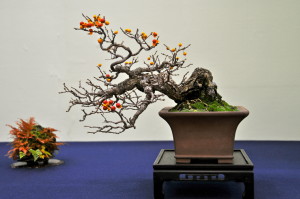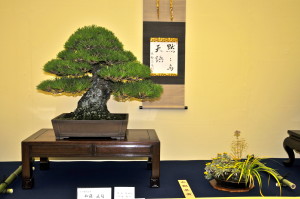 Share on Facebook