Sean Smith is coming to Kawa for The July Workshop and Meeting! Date Change so Take note!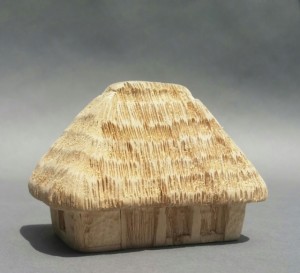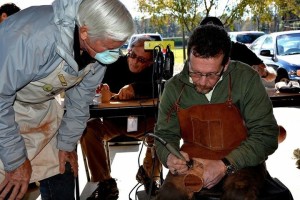 Our dear friend Sean Smith is coming to Florida for a two special Workshops and a demo on July 22, 2016 and July 23, 2016 so please note the meeting night change to accommodate Sean's travel plans. Our meeting will be on Friday night July 22, 2016 at 6 PM and our workshop will be at a special location on Saturday July 23, 2016 starting at 9 AM at Jason Schley's nursery in Deland. We will be in an air condition room where we can work for both workshops. Please bring a tree for Show and Tell as Sean will review them all during  the meeting. Remember clean trees to present to our speaker is important.
Workshop number 1. at 9 AM is a Wood Hut for display the cost of the workshop is $40 per person and it will run form 9 AM until 12 Noon. You will need safety glasses, a Dremel Tool and the two bits pictures at the bottom of the post for this workshop. This workshop is limited in size so register early by sending me an email at mysecretbonsai@me.com
Workshop number 2 is a Bring Your Own Tree and will start at 1:30 PM after lunch and will also be in the air condition room and will be a limited workshop as well so register early. Sean has recently be working with Bjorn so this should be a fun worksop and all species are open. If you need a tree I am sure you could fine something at Jason's nursery for this workshop. He is offering special prices for the day. again email me with your registration info to secure a spot.
This will be our first workshop since leaving the Extension office so I am excited to have the spot to work with and still be cool with the summer heat. A box lunch is fun if you want to sit under the beautiful oaks at Jason's or you can pick something up along the way, but be sure to have lunch so you have enough time should you decide to spend the day. This is a very special chance to work with Sean who always has the most fun along with knowledge in his classes. A 15% discount is offered by Jason for those attending the workshop. All supplies for potting, tools, wire, and trees at available. This is a good time to stock up on supplies. Make sure you support the club and attend our special workshops.
Address for the Friday night meeting is : 1410 Palm Coast Parkway, Palm Coast, FL 32137 at the Watson Reality Office.
Address for the workshops : Schley's Bonsai Nursery , 2745 Audubon Ave. Deland Florida 32720
Workshop 1 = 9 AM to Noon
Workshop 2 = 1:30 PM until complete.
So excited to see everyone! Call me or email me with questions.
Louise
Share on Facebook