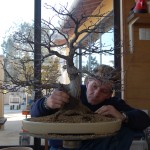 January 17,18 & 19, 2014 The Joy of Bonsai will again fall on Martin Luther King weekend and this years special guest artist is Sean Smith. Sean will have just returned home from a trip to Japan and his goody bags will be full of wonderful items for sale and his workshops will feature some of these treasures. We are very excited to offer two great workshops, the first is a Bonsai Stand workshop where each participant will make his or her own bonsai stand with Sean's help. The second workshop is a Scroll making workshop and Sean will have all new silk paper from Japan for those attending this workshop. We have also secured from Sean four beautiful high quality demo trees andwill be doing an interactive demo with Sean. Don't miss out on a very educational weekend with Sean and an opportunity to purchase some beautiful material.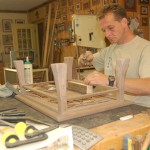 Mike Rogers will be our second artist for the weekend and his Bring Your Own Tree workshop will be a styling and carving workshop. Mike will also have several beautiful high quality demo trees which will be auctioned off after each days events.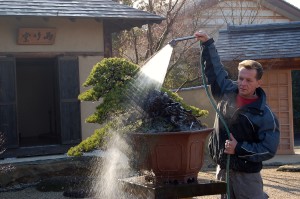 We also have a special surprise guest artist, along with our huge vendor area and raffle tables. Don't miss out on this fantastic weekend. The exhibit promises to be another huge exhibit with world class trees. So come and join us for another event you won't want to miss.
For information on this event pleases email me at mysecretbonsai@me.com.
Share on Facebook